Vip & luxury morocco travel

Our Private Vip & luxury Morocco Travel Packages are designed to make your wishes come true!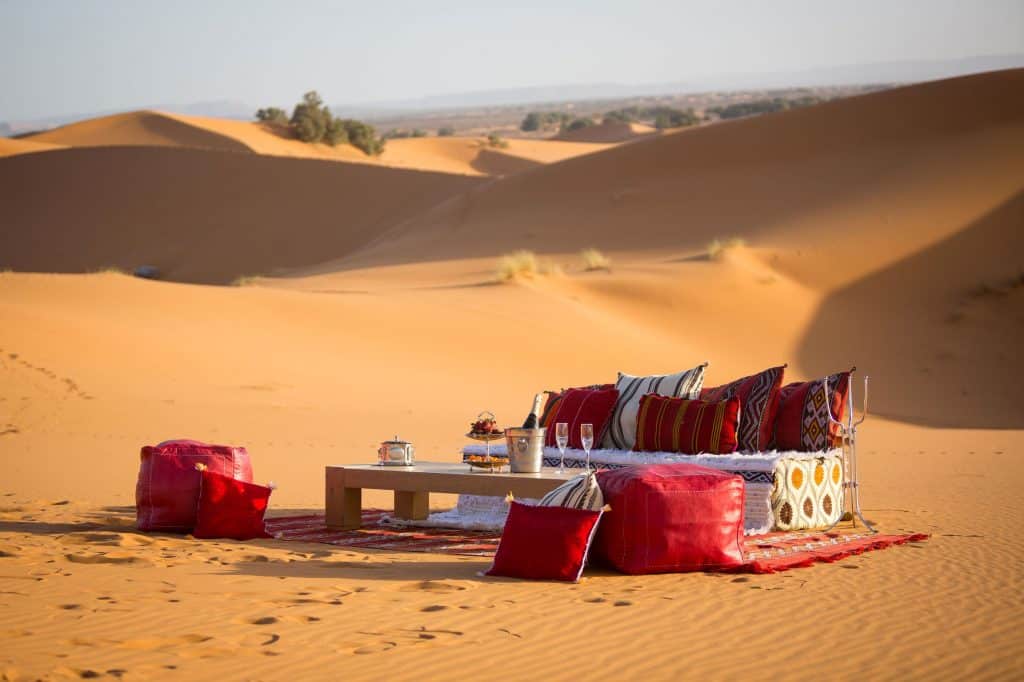 The VIP and Luxury tourism in Morocco has been recently increasing, Because of creating so many new 5* Hotels and Riads, which being built and constructed around the whole country. Many luxury activities were added to the packages, for example: the private VIP trips on boats at the Atlantic and the Mediterranean coasts, Helicopter tours, and also day tours using global branded luxury cars. Morocco is an ideal destination for many people around the world to celebrate their birthdays, weddings, and honeymoons, because the climate and the spectacular landscapes offers several choices of locations, holidays and also to celebrate special events.
Almost every traveler wishes a VIP luxurious tour in Morocco, as a golden opportunity to learn not only about the moroccan culture and history, but also to discover the authenticity by visiting the local inhabitants, exploring the Berber and the Nomad's way of living at the Atlas mountains and at the Sahara desert. You'll experience the thrill of adventures, driving the 4Wd along the roads used for the Rally Paris-Dakar. You will also enjoy your lunch with the Nomads, sitting under their traditional tent, tasting such a delicious local food!
All our Around Morocco tours whether they're pre designed or customized tours can be booked in a luxury mode. The itinerary routes are basically the same, however the accommodations are in VIP Hotels, Riads and also in 5* Kasbahs. The overnight at the Sahara desert camp will be in charming romantic private Luxury tents. inquire your needs and your preferred accommodations, and we'll be more than happy to help you!
Do you need more information?
Please complete the below form, to be in touch & discuss about the itinerary that suits you!
Do you prefer using Whatsapp?