Join our Morocco desert trips and discover the hidden beauty of the authentic Morocco, enjoying the enchanting landscapes all over the road trip to Merzouga, including overnights at the traditional Moroccan Riads, Kasbahs, and also overnights under the magical starry sky at the Luxury & on Budget Nomad Morocco desert camp; a wonderful collection of tents!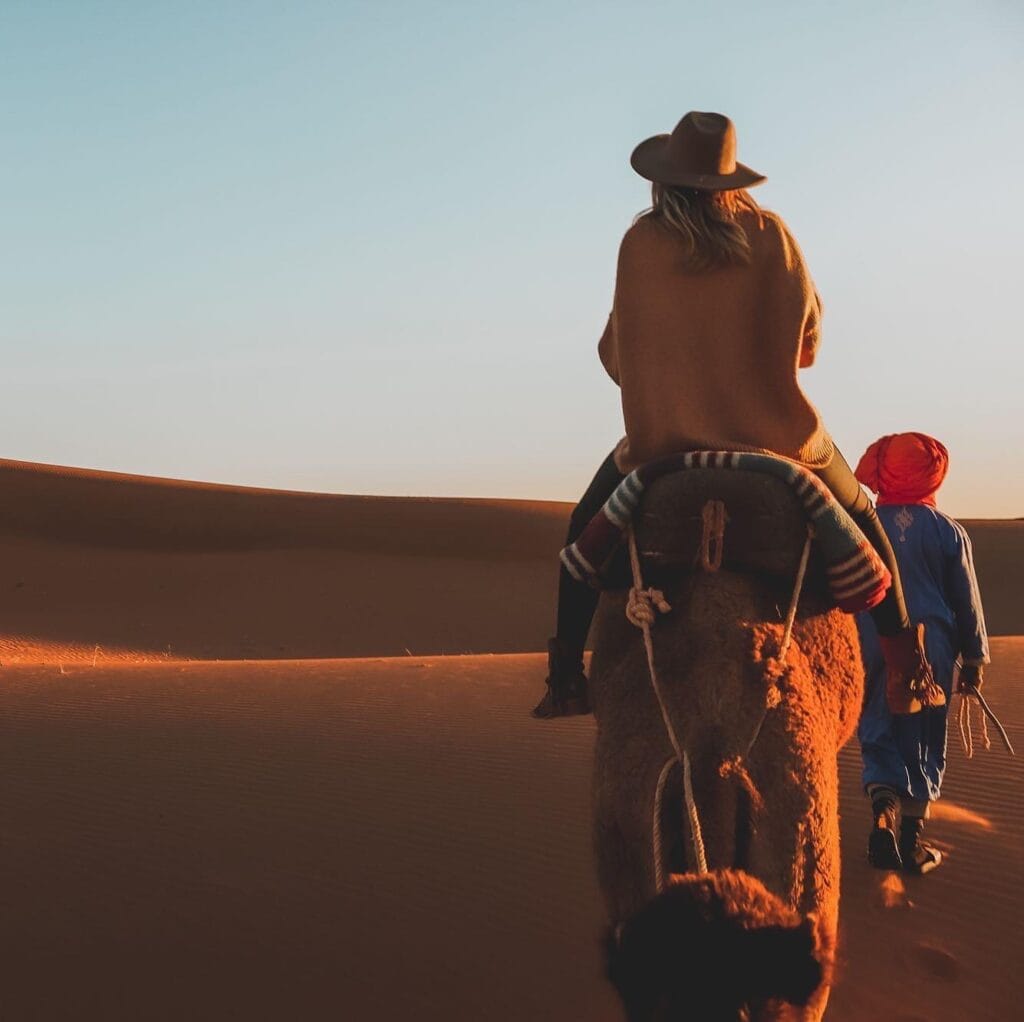 Morocco desert trips from Marrakech: are the most popular and recommended Sahara tours for travelers who would love to have an opportunity for an awesome desert experience, riding the camels on the sand dunes, capturing the extraordinary sceneries over the Atlas mountains and visiting Berber villages all along the road of thousand Kasbahs.
Morocco desert trips from Fes to Marrakech and from Marrakech to Fes: are designed for visitors who want to travel between this two major imperial cities, taking Morocco desert trips via the Sahara of Erg Chebbi in Merzouga. That includes: the 3 & 4 days Fes to Marrakech, 3 & 4 days Marrakech to Fes, 5 days Atlas and Sahara desert trip, …
MOROCCO DESERT TRIPS FROM MARRAKECH
MOROCCO DESERT TRIPS FROM Fes
check our reviews on tripAdvisor?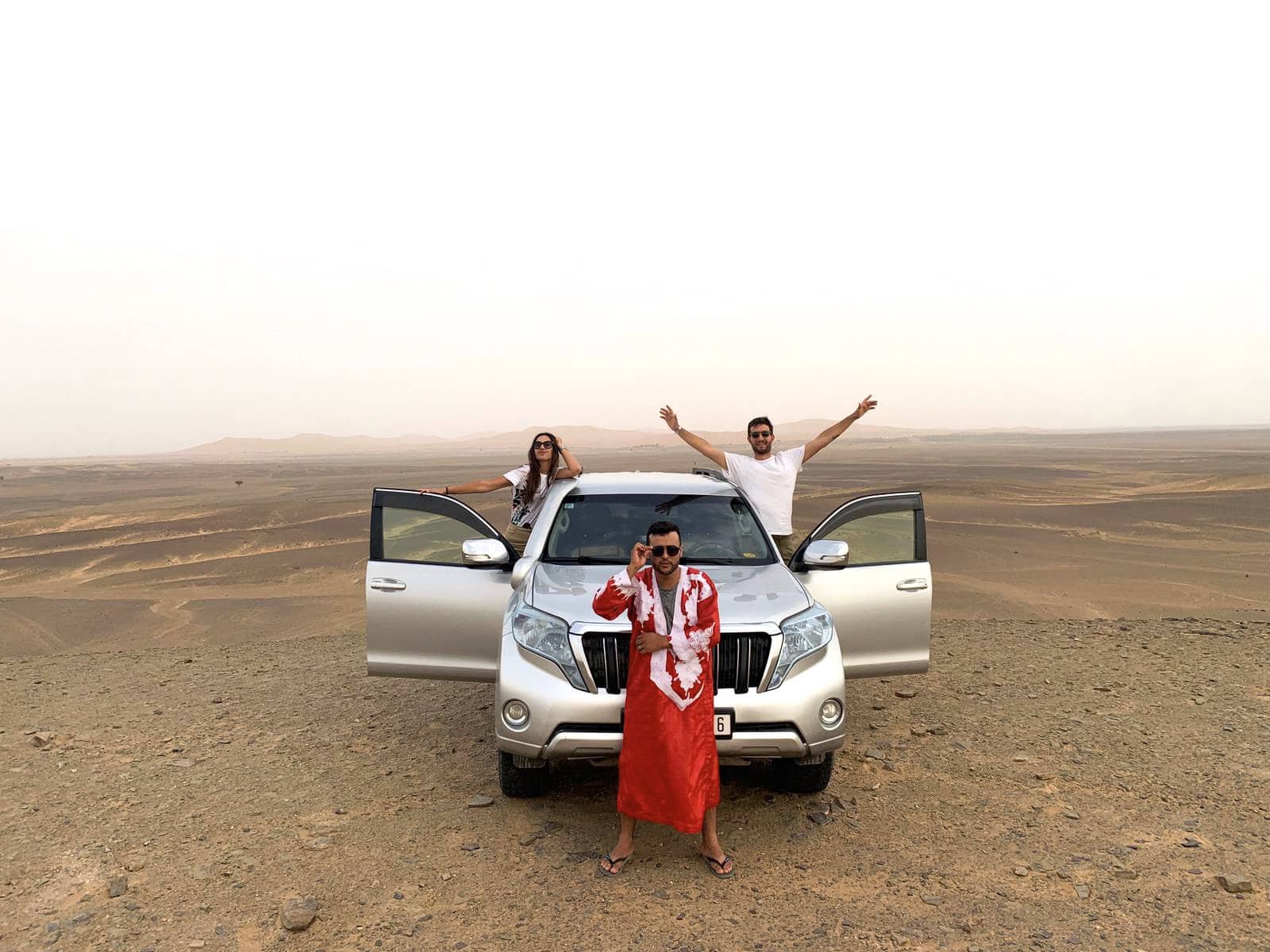 Ana P
If you want Merzouga, you want Simo to take you there.
As a tourist worker myself, I was quite concerned about picking the right agency to do 3-days Merzouga tour and so, so happy Simo took us there! Me and my friends (total of 4 girls) went for a private one that included 2 nights and 3 full days on the road. For this one, you really want to have a good and knowledgeable person by your side to get to know the culture, people and history more than just for a surface scratch - and Simo does it extraordinary (and in like 5-6 languages!). He is a very skillful driver, knows his land and was a lot of fun & easy to talk to. Moreover, the kasbah we stayed at the first night was pretty much a castle and the tents in Sahara were above all expectations - clean, warm and cozy. Do yourself a favor and book with him, then you will have nothing to worry about. This tour made me want to come back at least for a month to enjoy this admirable country and warmest people I've met in a while.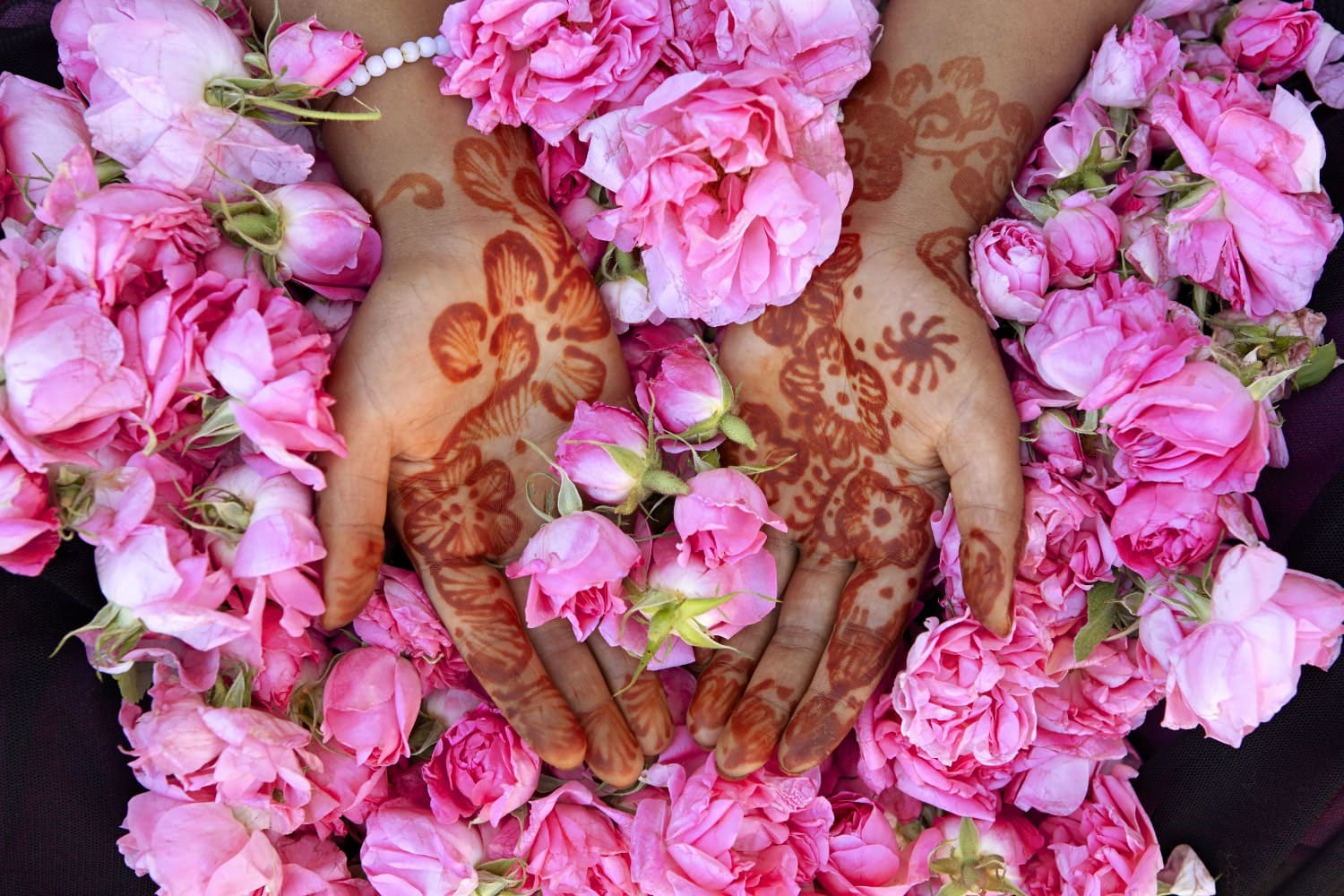 Jen J
The best once in a lifetime tour and a must for everyone in Morocco.
My friends and I took the 4 days 3 nights Sahara Desert tour and we were just blowned away by the awesome treatment and experience that Simo has provided to us. My friends were slightly worried at the beginning since they were bringing their 1 year and 5 months old baby along but it was all good and Simo even took care of the baby so well. He even went out of his way to make sure we are taken care of and are comfortable throughout the entire tour. Highly recommended and you will never regret joining the tour with Merzouga Expedition. Every single part of the tour, from the places that Simo brought us to the hotels and also the stay at the Sahara desert, to the meals provided and places for lunches, deserve two big thumb ups. You will never go wrong with Merzouga Expedition.Good price with 5 stars service given. Worth every single sen spent. A big THANK YOU to Simo for all the arrangements, kindness and also for taking care of each and everyone of us throughout our entire trip. We truly appreciate it and will definitely recommend Simo to everyone!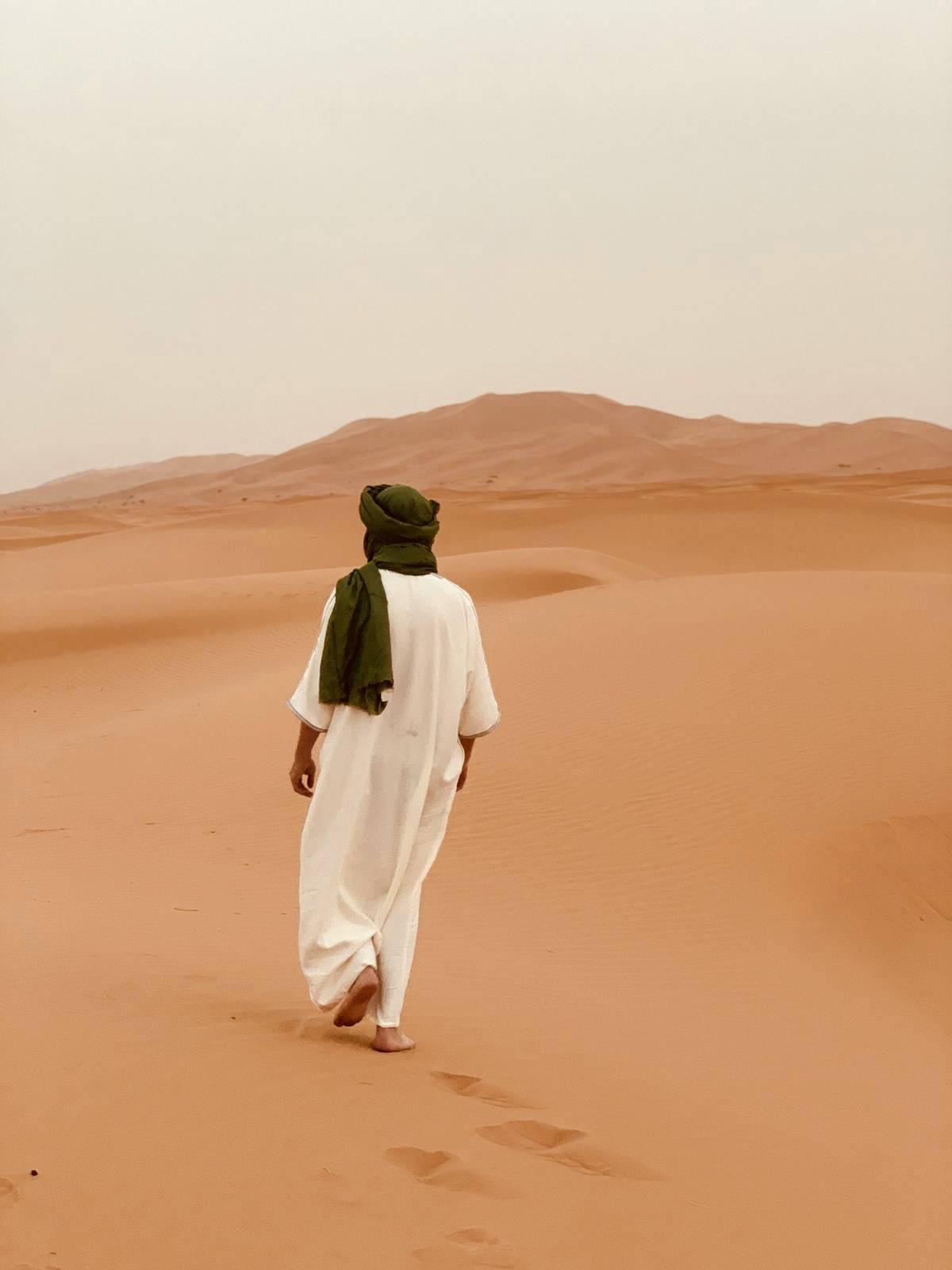 Chris R
Amazing Experience!
The beauty of Morocco was a treat as our group of 4 traveled from Marrakech to Merzouga in a private car. The real highlight of the trip was our driver, Hamid, who was always ready to accommodate our requests. Hamid spoke good English and was extremely friendly. Also, the owner, Simo, was a great communicator as he checked in frequently before our trip to make sure the logistics were taken care of. He also checked in after our experience to make sure our experience went well.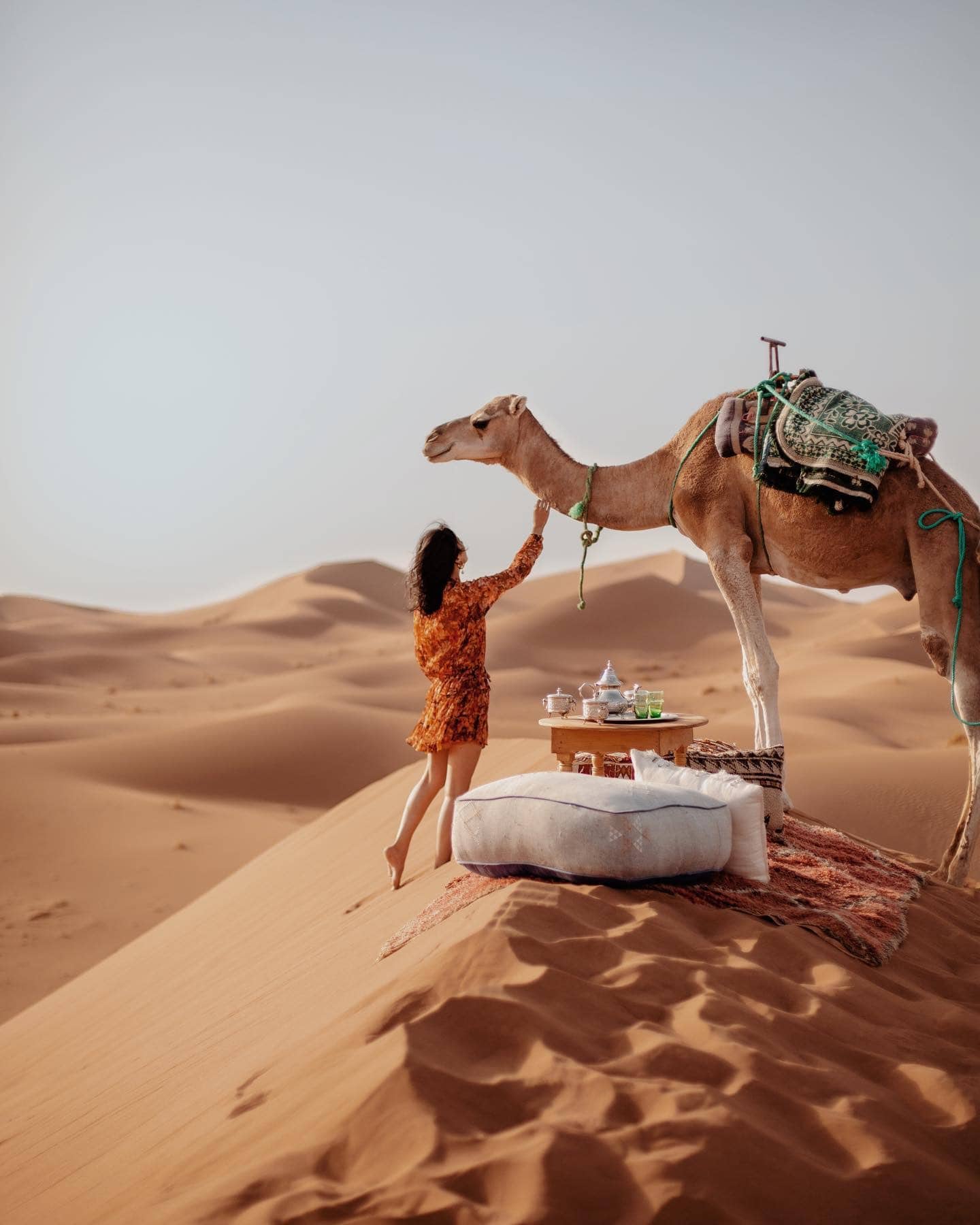 Nat B
Amazing desert experience!
Simo was extremely responsive and answered my numerous questions about things to do in Morocco. Once we arrived in Morocco Simo went to great lengths to ensure that we had a fun and luxurious experience and that all our needs were met from airport pick up to tasting camel. He speaks 8 languages so he can cater to his clients. Our tour guide Mouhcine was very knowledgeable and made the 3 day trip fun!. My favorite part of the tour was the night in the Sahara desert... from riding a Camel up the sand dunes to watch the sunset to being mesmerized by the stars lighting up the desert skies. Other cool activities included the Dades valley, Kasbah, Atlas Mountains, Tourge Gorge, Ourzazate and looking at fossils. This tour is the best way to see experience the Moroccon desert. . 5* all the way. Thanks Simo and Mouhcine