ouzoud waterfalls day trip from marrakech

Departure: from marrakech to Ouzoud waterfalls
Duration: 1 full day trip

Overview : Within this Ouzoud waterfalls day trip from Marrakech you'll be visiting the most highest waterfalls in North Africa. The waterfall town is situated at the entrance of the Middle Atlas mountains, about 170 km far away from Marrakech. Ouzoud village is a Berber tribe, inhabited by the local people of Morocco, considered as the farmers of Morocco countryside. 
Along Ouzoud waterfalls day trip from Marrakech enjoy beautiful landscapes, offering numerous of occasions to photograph one of your best Morocco souvenirs. If you're traveling to Ouzoud on Tuesday, you'll be also visiting one of the weekly Souks of the Atlas province (A typical Market). Check all our Marrakech Day Trips 
Ouzoud Waterfalls Day trip itinerary
We'll pick you up from your accommodation Hotel/Riad in Marrakech at 8:30 am, and drive around 3 hours via the entrance to the Middle Atlas mountains, crossing various traditional Berber villages. Arrival in Ouzoud, then you'll be exploring the waterfalls region, which is considered as the highest waterfall in North Africa at 120m.

The word "Ouzoud" is originally Berber, it means "The act of grinding grain", due to this, it seems to be confirmed by the frequent mills that exist at the whole region. There you'll be walking around the adorable waterfalls, starting from the top side, and then you'll be crossing a wide valley of olives, with the option of finding wild monkeys at their natural habitat, waiting for you to feed them. After taking pictures with the monkeys, the journey will be continued down to the falls to admire the impressive landscape views of the the green cultivated valleys and also of natural pools, where you'll enjoy your swimming time.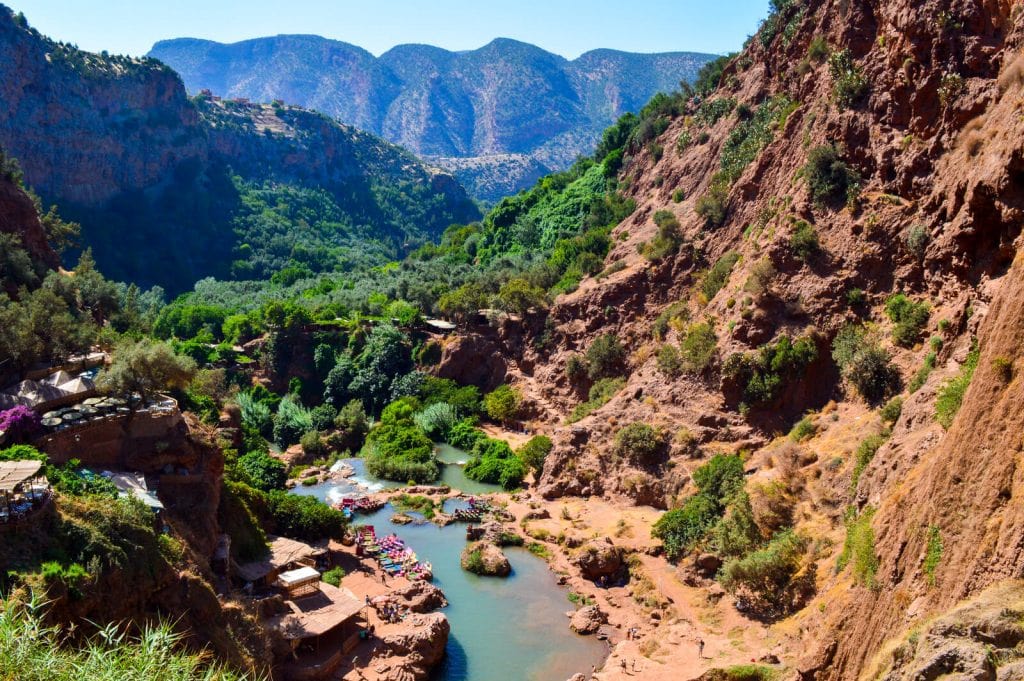 For Lunch, you may like to enjoy it in one of local restaurants in front of the waterfall, you will be served delicious berber food (optional). After lunch, we'll drive back to Marrakech. we'll drop you off to your accommodation. End of our services.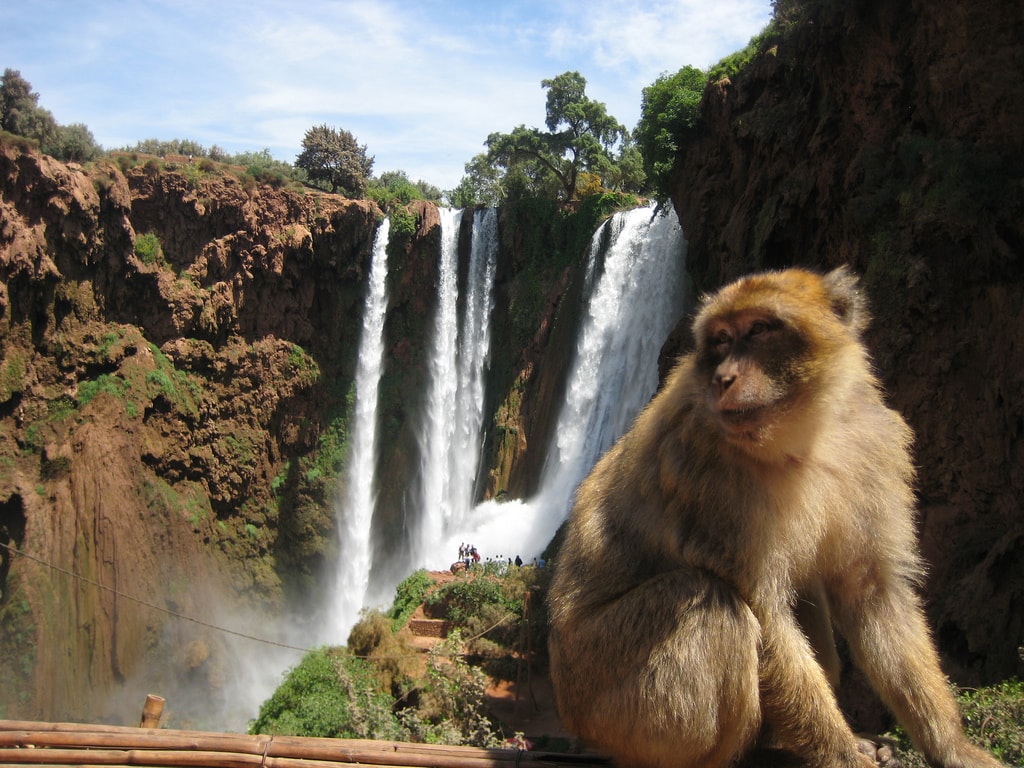 Private service (without other travelers).
Comfortable transport with Air-conditioned in Wv, 4×4 Toyota or Mercedes minivan.
Experienced driver/guide speaking English.
Local guide to explore the Waterfalls.
From/to your Marrakech accommodation transfers.
No forced Shopping.
Do you need more information?
Please complete the below form, to be in touch & discuss about the itinerary that suits you!
Do you prefer using Whatsapp?