After years of efforts, hard work, studies & exams, students are really deserved to celebrate a memorable lifetime trip and having much fun!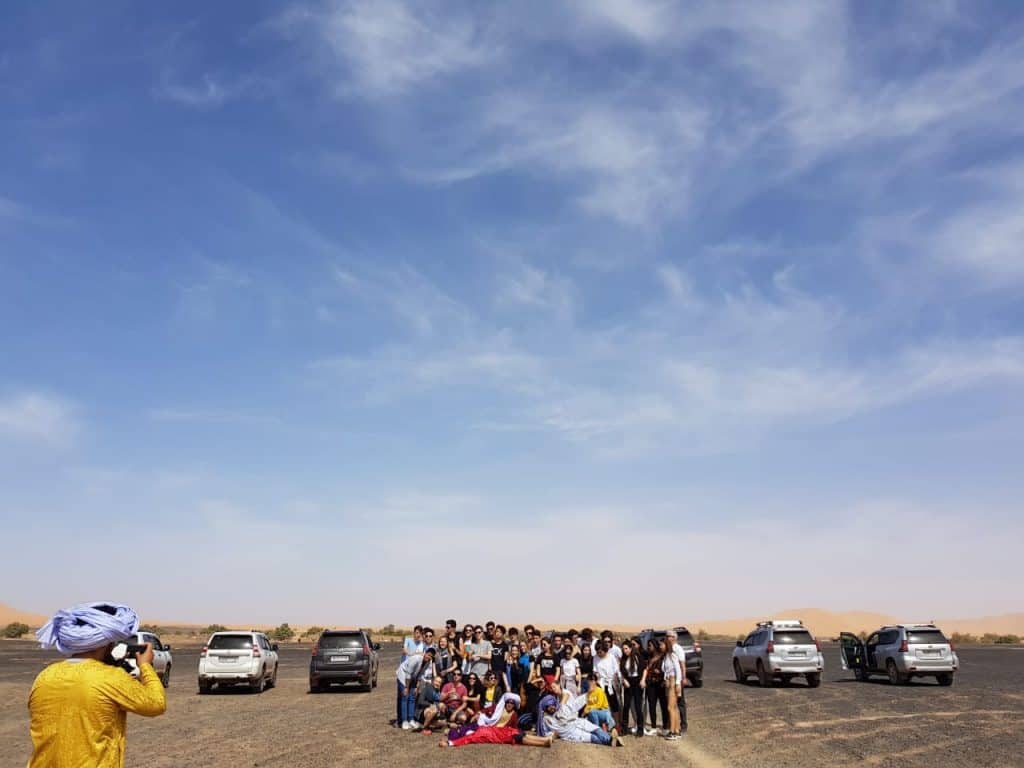 If you're a couple or a group of students and you're looking for the best way to enjoy your holidays for the end of your studies and at the best cost, be sure that you're 100% at the right place!
Morocco is the perfect country for that dream holiday, because it's undoubtedly offers to the students most of the activities that they're exactly looking for, such as: adventures, diversity of cultures, variety of tribes, historical imperial cities, charming landscapes, Atlas mountains hiking, heritage Hollywood Kasbahs and Ksours, Sahara desert excursions, camel trekking, riding buggies and quads at the golden sand dunes, off-road safaris, adorable colorful alleys, tasting delicious food and spices, Atlantic and Mediterranean beaches to rest and relax, and also many other special surprises … 
Please do not hesitate to contact us, we're prepared to customize your Morocco Student Tour and offering you the best options almost via all destinations.
Our main goal is to make sure that your travel dreams become reality!
Do you need more information?
Please complete the below form, to be in touch & discuss about the itinerary that suits you!
Do you prefer using Whatsapp?