As the ultimate honeymoon destination, Morocco will not fail to amaze you!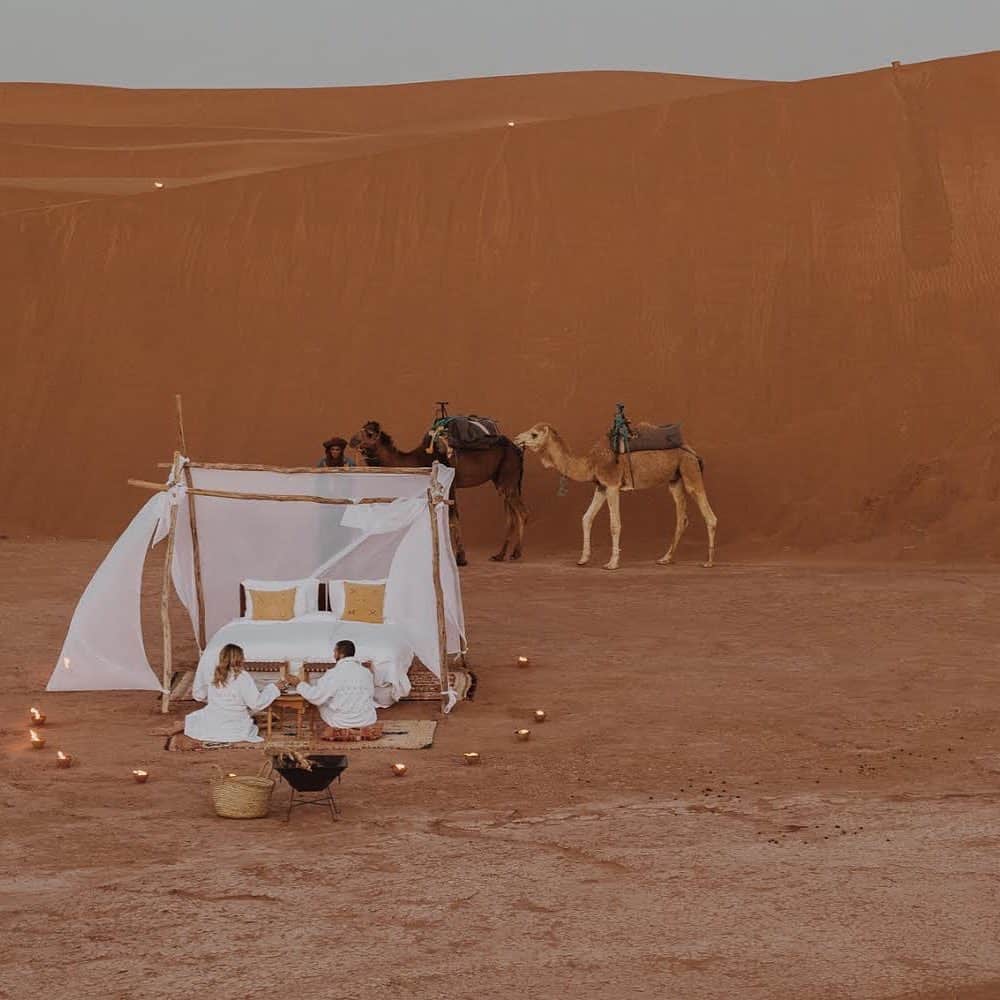 Whether you're looking for a relaxed luxury honeymoon experience, or a little bit more thrill and adventures, we're prepared to combine your personal preferences into a memorable and unique Morocco private tour!
Celebrate your ideal honeymoon in Morocco with the help of our team, by booking a tailor made honeymoon Morocco tour package, enjoying the romantic Riad style hotels at the holy imperial cities. Starting from the lovely Marrakech, which considered as the center of tourism, adoring the charming Medina and its crowded daily souks near by the famous Jamea el Fna square. This doesn't mean to skip out the North of Morocco, because you'll miss out  some of the country's most hidden gems.
At the Northern Morocco, you can't miss the beautiful colorful Blue City, officially named as Chefchaouen, you've probably seen it on Instagram! Imagine Santorini island, instead of white, Chefchaouen was coated in all shades of blue. The effect on this 15th century town is magical, and lovers could spend an entire day wandering the twisting passages hand in hand, taking wonderful photos along the charming colorful alleys.
Your honeymoon Morocco tour simply won't be complete without a romantic overnight at the Sahara desert. Just a couple of miles from the Algerian border in Merzouga sand dunes, ride the camels while adoring a magical sunset, towards the traditional luxury collection of tents, situated at the middle of nowhere, this will absolutely blow your mind! You'll feel like you're the only two people on earth, nestled under the sparkling blanket of stars.  And isn't that the point of a honeymoon? 
Check All Our Travel Around Morocco Tours …
Do you need more information?
Please complete the below form, to be in touch & discuss about the itinerary that suits you!
Do you prefer using Whatsapp?