day trip to Essaouira from marrakech

Departure: from Marrakech to Essaouira
Duration: 1 full day trip

Overview : Within this full day trip to Essaouira from Marrakech, you'll be discovering the charming blue and white coastal Medina of Mogador, which is located around 180 km far away from Marrakech. (The old Medina of Essaouira was recognised by the unesco world heritage since 1981).
Essaouira is a city that bears the marks of the times when Spain, Portugal and England fought to control the Atlantic coasts. It has a picturesque harbor with outstanding examples of Moorish and Portuguese architecture, with Spanish cannons standing along the old Medina's walls. The fishing port of Essaouira is full of brightly painted blue boats and the fishermen can be seen selling their wonderful array of exotic fish and seafood as the seagulls dive for tasty morsels. 
A day trip to Essaouira from Marrakech is not complete without a visit to one of the Argan oil cooperatives existing along the road trip. This part of the kingdom is where the Argan trees grow and in these work places women process the nuts by hand into the world famous health giving oils and other products used in cosmetics and also for cooking. You'll also catch that famous spectacle of those berber goats climbing the Argan trees.  Check all our Marrakech Day Trips 
Day trip to Essaouira itinerary
We'll pick you up from your accommodation Hotel/Riad and start the day trip to Essaouira from Marrakech at 8 am, we'll drive through a valley full of Argan trees, where we'll stop to admire the famous spectacle of Berber goats climbing those Argan trees. Then, we'll visit a women's cooperative, that produces cosmetic and cooking Argan oil, drink tea with them and get an idea about their work of making Argan oil products.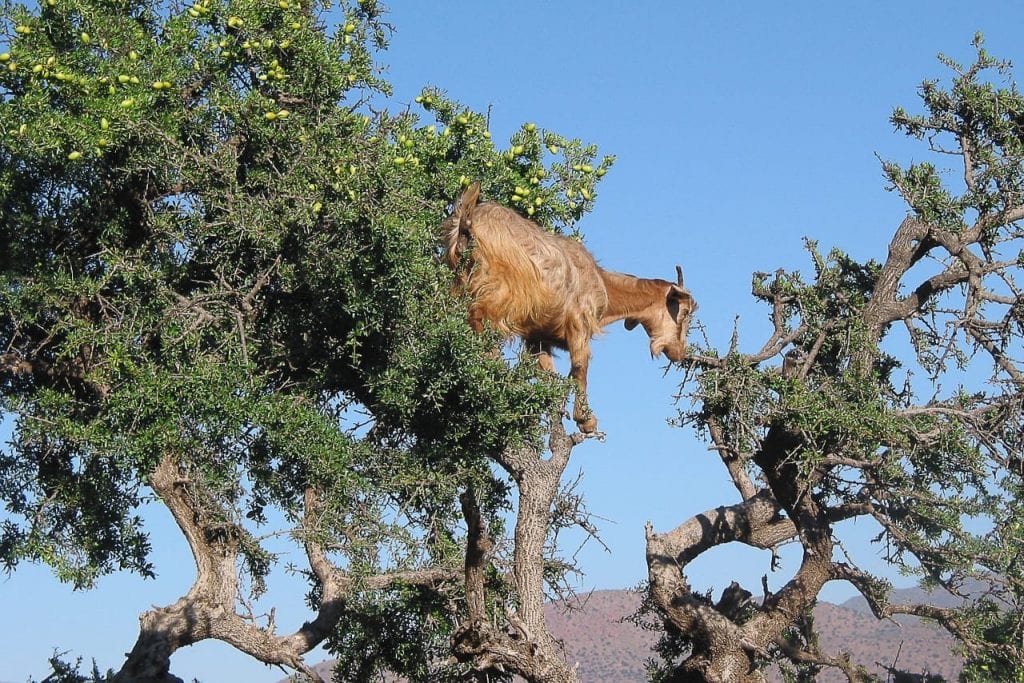 After that, we will get into Essaouira: a tiny charming city at the Atlantic Ocean, there you'll walk to discover the most interesting parts, such as: the huge port, the old medina, jewish quarter, and the famous central square. The city is offering numerous occasions to take wonderful pictures of its charming white and blue walls.  Music everywhere, people seems so happy and thats a good sign to get in love with the city. For lunch, you'll have the opportunity to taste delicious fish in a typical restaurant near the port.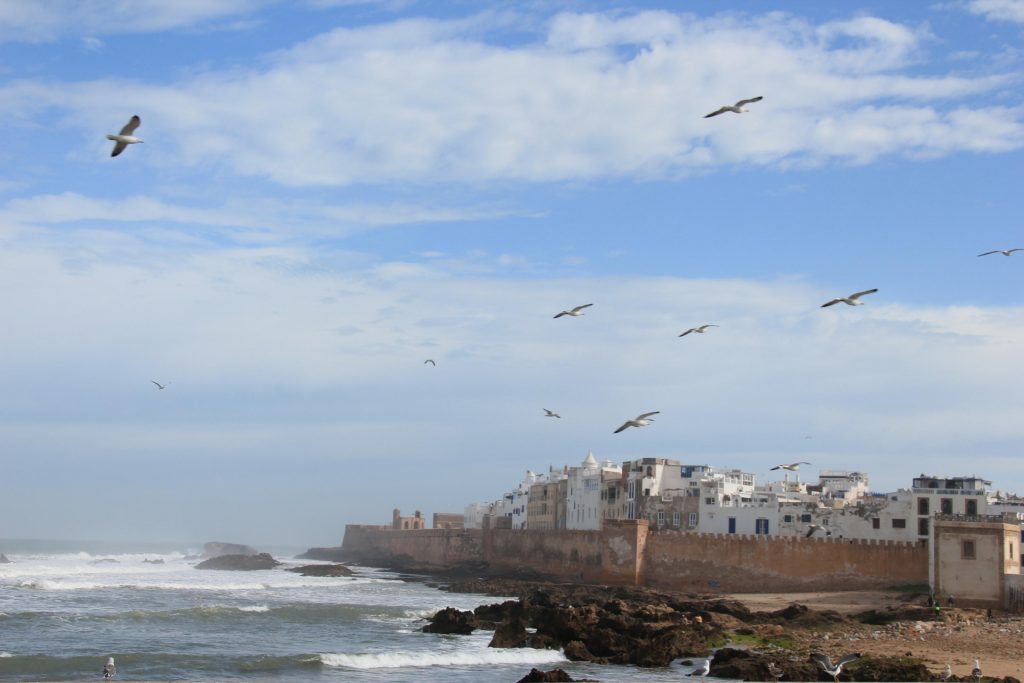 After lunch, you may also like to have time to walk near by the shore and also swimming, or doing other activities at the shore. After lunch, we'll drive back to Marrakech. we'll drop you off to your accommodation. End of our services.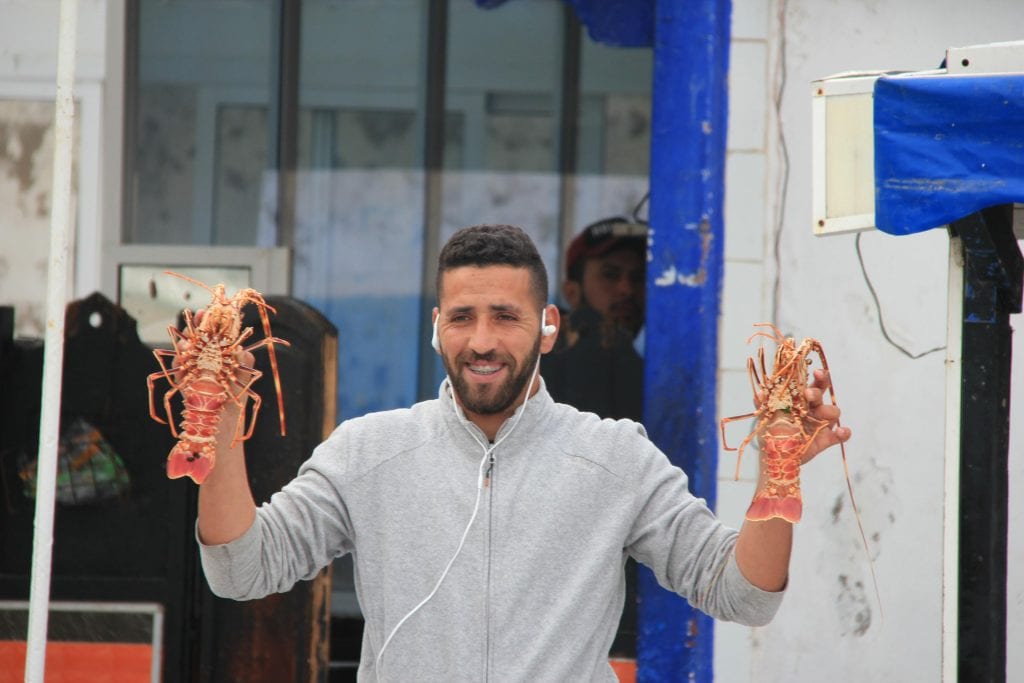 Private service (without other travelers).
Comfortable transport with Air-conditioned in Wv, 4×4 Toyota or Mercedes minivan.
Experienced driver speaking English.
Local Guide to explore Essaouira.
From/to your Marrakech accommodation transfers.
No forced Shopping.
Do you need more information?
Please complete the below form, to be in touch & discuss about the itinerary that suits you!
Do you prefer using Whatsapp?