customized private morocco trip

Extraordinary historical imperial Medinas, breathtaking mountains and an awe-inspiring Sahara desert, That's the magical land of Morocco!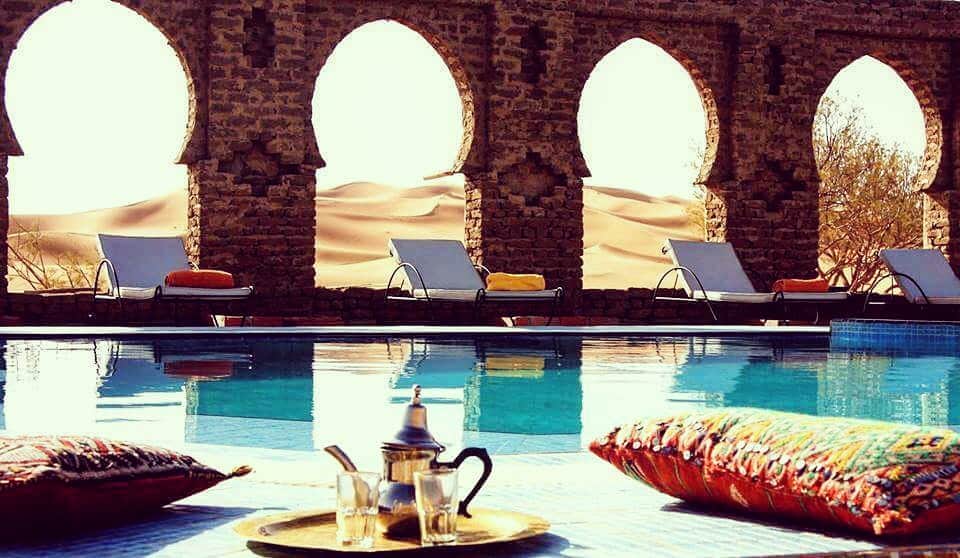 Morocco's blend of diverse cultures and landscapes is as romantic as it is so exciting and worthy to visit. It is located at the gateway to Africa from Europe, it is where ancient Berber, Roman, Arab, Spanish and French history meet and mix to create something uniquely alluring.
Some of the reasons which are enough to get in love and visit Morocco are: In Marrakech you'll enjoy walking around the narrow alleys to get into the crowded daily souks and admire an amazing sunset at the roof top of those restaurants near by the famous square of Jamea El Fna, visit Moorish palaces and the peaceful courtyard gardens of luxurious Riads and traditional houses. Fes: the country's spiritual heart, has an even more labyrinthine Medina, which feels like stepping back in time. 
Meknes: has some grand architecture at its huge Medina gates and walls. Also an escape to the beautiful blue town of Chefchaouen is absolutely needed, it can be found perfectly set in the Rif Mountains towards the north of the kingdom. The Mediterranean and the Atlantic coastline is dotted with vibrant cosmopolitan port cities such as: Casablanca, Tangier and the administrative capital of Rabat, along with laid back fishing towns such as: Essaouira, Agadir, Asilah, and Tituan, with their long beaches cooled by ocean winds. The adorable landscapes hidden at the High Atlas mountains provides the hikers and also to those visitors whom seeking to explore the lovely Berber culture, which has remained almost untouched for centuries. 
Along the road of thousand Kasbah, be ready to photograph amazing souvenirs, by stopping for you at wonderful panoramic views like: the stunning gorges and Bedouin caves, wide rivers, huge palm grove oasis, green valleys, … till you get to the Sahara desert, there you'll experience the camel trek, riding buggy and quad, a memorable romantic overnight under a  charming starry sky, and also magical sunset and sunrise …
Merzouga Expedition travel packages are suitable for independent travelers, students, friends, families, small and also for big groups. This Customized Private Morocco Trip & all our Around Morocco tours can be modified to suit your interests and your needs, which means that you're absolutely welcome to choose your preferred places that you are interested in to go, just request your doubts and needs and we'll be more than happy to help you. Also note that with us, you can select your preferred hotel accommodations as well.
Do you need more information?
Please complete the below form, to be in touch & discuss about the itinerary that suits you!
Do you prefer using Whatsapp?